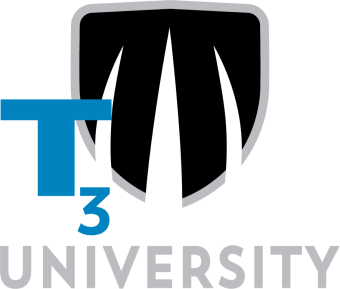 TRAINING THAT TAKES YOUR SEALING BUSINESS TO THE NEXT LEVEL
Trident's T3 University offers classes and certification programs for business owners and their technicians. The goal is to build confidence and trust through higher learning focused on three critical components for successful surface restoration: Trusted Solutions, Purpose-built Technology and Comprehensive Training. Ulitmately, you can work your way to becoming a Trident Master Certified Technician, click here to learn more.
In addition to training we have a library of How To Videos, to view them visit our Resource Library.
T3 - University Online
Trident's online classes allow you to start your path to success when you are ready and work at your own pace. The three classes below are available anytime you are and will give you basic and some advanced techniques to sealing hardscapes. 
Once registered you will have access to:
Intro to Sealing
Intermediate Training
Step by Step Paver Sealing
Click here to register and receive login information.
Returning users, click here to log back in to T3 University Online classes.
UPCOMING LIVE TRAININGS:
Date: June 5, 2023
Trident INTENSIVE - In Person Training
Tampa, FL
8:30 am EST
Date: June 14, 2023
Trident INTENSIVE - In Person Training
Knoxville, TN
8:30 am EST
Date: Sep 6, 2023
Trident INTENSIVE - In Person Training
Panama City, FL
8:30 am EST
Date: Sep 8, 2023
Trident INTENSIVE - In Person Training
Jacksonville, FL
8:30 am EST
Date: Sep 15, 2023
Trident INTENSIVE - In Person Training
Tampa, FL
8:30 am EST
Date: Sep 20, 2023
Trident INTENSIVE - In Person Training
Port St Lucie, FL
8:30 am EST
Date: Sep 22, 2023
Trident INTENSIVE - In Person Training
Ft Myers, FL
8:30 am EST
Date: Sep 29, 2023
Trident INTENSIVE - In Person Training
Orlando, FL
8:30 am EST